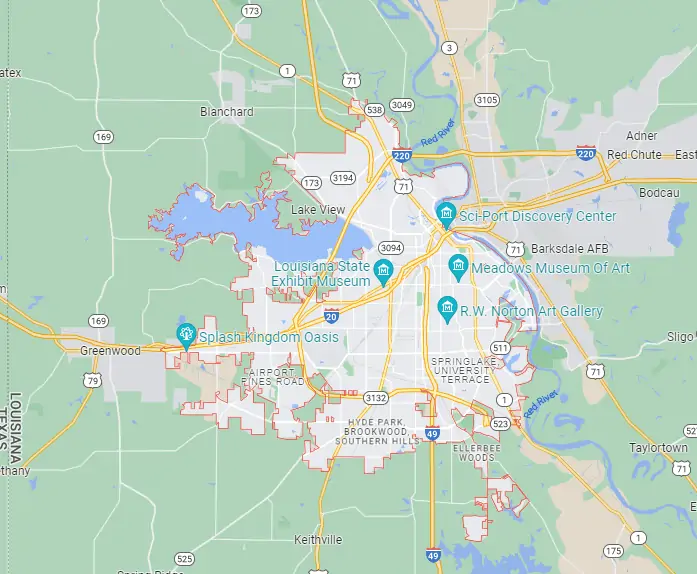 What to Expect from Assisted Living in the Shreveport-Bossier City Metropolitan Area
If you or your loved one isn't thriving while living at home alone or with a partner, the right retirement living community can provide a new environment and a new outlook. Assisted living in the Shreveport-Bossier City can provide just the right amount of support that can enhance lifestyle, boost physical and mental health and give residents back the energy they need to pursue the activities they enjoy. The more you know about your senior living options, the better you can choose a community that suits your current needs. We've compiled a list of things you can expect from assisted living in Shreveport and Bossier City, LA.
24 Hour Care
Assisted living communities offer around-the-clock care from trained caregivers. This means that a caregiver is always there to assist residents any time of day or night, including in emergency situations. Caregivers are available to provide support with personal care tasks like dressing or bathing as well as with medication reminders.
Maintenance-Free Living
Similar to other retirement communities, assisted living communities feature a maintenance-free lifestyle. This means that residents no longer have to worry about household tasks or chores associated with homeownership. Instead, team members take care of tasks including light housekeeping so that residents can spend their time attending events, programs or simply relaxing.
Life Enrichment Opportunities
Assisted living in Shreveport-Bossier City is not just all about the personalized assistance and maintenance-free living. Residents can also take part in any of the daily life enrichment events and excursions that take place on site. For example, it is common to find assisted living residents participating in group exercise classes, singing along during a live performance, attending a Bible study, or jumping on the community's shuttle to go on a shopping trip. Community life offers many opportunities to engage with neighbors and experience a social life that increases overall wellness. Of course, residents always have a choice and determine how busy their days will be.
Dining Experiences
When you choose assisted living in Shreveport-Bossier City, LA, you can be confident you will never have to worry about menu planning, grocery shopping or cooking for yourself again. Instead, communities have a dining team who carefully plans menus based on resident preferences, seasonal ingredients and local cuisine. Residents can have three meals a day in the dining room with their neighbors or request to have their meals delivered to their residences.
Access to Nature
Finally, when you explore assisted living communities in the Shreveport area, you can expect to have easy access to nature. Some communities have a patio, gazebo, or front porch area while others might have patios right off resident apartments. In any case, you can expect to be able to pursue your gardening hobby or simply read a book during a breezy afternoon.
Assisted Living as a Part of a Life Plan Community
When searching for assisted living, you might find some communities limit you to that lifestyle offering. At The Glen, we are a Life Plan Community, which means we offer multiple lifestyle options all on one campus. Here, you can find independent living, assisted living, memory care and skilled nursing all on our beautiful campus. This means that if your needs ever exceed assisted living support, you can find the right next step at the community you have already grown to love. 
Furthermore, The Glen offers residents everything from our list above of what to expect from assisted living in the Shreveport-Bossier City metropolitan area.
To learn more about Stiles Assisted Living and other options at The Glen, contact us to schedule a tour.
---